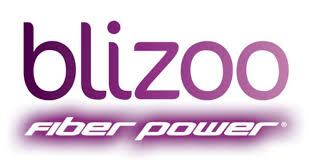 The Client
Blizoo Media & Broadband
is a leading Telecom provider of VoIP, Internet and TV in Bulgaria. It was established in 2009 as a result of merging of two big Telecom Operators – Cable Tel and Eurocom under the trademark of Blizoo.
After its establishment Blizoo acquired a number of small local telecoms throughout Bulgaria as part of its consolidation policy.
Blizoo
offers to its customers a variety of services, such as Cable and Digital TV, Internet, VoIP etc. Blizoo manages its own fiber optic network and serves more than 500 000 subscribers in Bulgaria and Macedonia.
The Result
RC bOSS was specifically re-designed for Blizoo's needs with user friendly interface for easier operation and navigation for the administrators, engaged to operate with the System. All subsequent change requests after the deployment and commissioning were implemented and met. Finally all modules in the System worked properly and according to Blizoo's needs.
R Consulting
has done their job in this big project without any interfere or interruption of the end-users services. Now Blizoo serves more than 500 000 subscribers using the full value of RC bOSS Platform for Managing, Billing and Tracking of their entire communication process.
The

S

tory
Blizoo was using 3 different Billing Systems in 26 separate installations, they didn't have a centralized system and there was no connection between the two big merged companies and the different services they were providing. Due to the separated installations Blizoo had no centralized reporting.
The

R

equirement
Blizoo's aim was to unify the entire billing process into one single Billing and Operation Platform serving all contracts and accounts of all subscribers, who have been customers to the separate companies and to the subsequently acquired ones.
The

C

hallenge
After Blizoo took a decision to implement entirely new Billing Solution came the difficult choice - which company shall be the supplier. The major task was to find suitable, convergent, scalable, real-time and multi service operational Billing system to be used for the entire communication process and for the centralized finance, operations and performance reporting.
The

S

olution
After extensive market research of IT companies specialized in developing similar telecom solutions, at the beginning of 2010 Blizoo selected RC bOSS billing and Operation Support System of R Consulting as a solution that could handle the company's complex billing scenarios, address the entire subscribe lifecycle and meet the established performance and quality standards.
I

mplementation and

D

eployment
In May 2010, after specifying and clarifying all functionalities of the new Billing Solution in order all requirements of one of the biggest Telecom Operators in Bulgaria to be met, Blizoo and R Consulting started the implementation and deployment of RC bOSS Platform for the entire communication and billing process.
R Consulting Ltd. started its work by investigating and analyzing all Bizoo's requirements, followed by the technical documentation and specification of the system and business processes according to Blizoo needs. During the deployment process, both R Consulting and Blizoo Billing departments continuously were improving and optimizing the mutual operations. After the successful system deployment and issue of all technical and users documentation, Blizoo billing administrators and operators were trained and instructed how to configure/administer/operate their new platform.
The

M

igration
R Consulting made the transferring of the subscriber`s database from the previously used Systems into the new RC bOSS System without interrupting the continuous processes and end-users services. All migrations from the different offices and branches of Blizoo run smoothly. Meanwhile Blizoo acquired many small telecom operators throughout Bulgaria as R Consulting was responsible also for their database migration and integration into RC bOSS.
The entire migration process was a subject of big endeavors and continuous labor as well as of smooth mutual cooperation between both parties – Blizoo and R Consulting.
The

S

ummary
TV, Internet, VOIP
Single, Double, Triple packages
650,000 devices
500,000 active subscribers
250,000 Prepaid VoIP cards
Country wide coverage (population 7M)
34 regional centers
36 DHCP servers, 46 CMTS, 55 BRAS, 32 PPPOE demons
70 UI request / sec
1 payment receipt printed each second
350,000 bills per hour
1500 users (sales, cashiers, technical, finance, managers)
Core RC bOSS
2 DB servers, shared disk array
2 application servers
1 provisioning + RADIUS server
1 CSC + RADIUS server
3 Graph servers